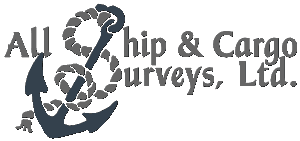 Consultations
and Other Services
Expert Witness
Our associates at All Ship & Cargo Surveys can conduct a variety of analyses supporting or defending claims and litigation as well as demonstrating expertise involving all forms of marine craft and facilities. Our analyses -- covering the pertinent phases of maritime design, construction, maintenance, repair or operation -- emphasize reliance on fundamental principles to enhance appreciation by juries and courts. Subjects may include marine and boating casualties, personal injuries, asbestos, manufacturing and design defects, operator error, maintenance and repair errors and oversights, environmental issues, or product liability.
Refer to our Rate Schedule for associated fees.
Contact us for more information or to schedule a crane inspection.